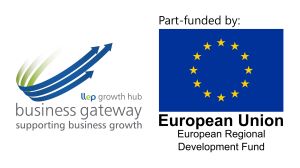 The UK Government has set a target to reach Net Zero carbon emissions by 2050.  It has also enshrined this in law to emphasise the critical nature of reducing the world's harmful CO2 emissions to help address the Climate Crisis.  We all have our part to play – at home and at work.  This session will focus on reducing consumption of energy such as electricity and gas for heating homes and businesses and providing the electricity to power our computers and manufacturing machinery.  It will look at switching to LED lighting and reducing energy wastage through better insulation and other measures.       
What will we cover?
Andy will take a brief look at the national and local policies (the local Industrial Strategy and Energy Strategy) that will affect and offer opportunities to small businesses.
He will also introduce some of the funding and support available to you as you address energy efficiency in your business.
Rob will provide an overview of the Green BELLE ERDF project which supports SMEs in Leicestershire to increase their energy efficiency, reduce their energy costs and lower their carbon emissions. Grants of £1,000 to £10,000 are available
Ann-Marie will provide a case study of how Three Point Design have addressed energy efficiency within their business, as well as supporting their clients to address resource efficiency
After attending this webinar, you will:
Begin to understand why and how you can address efficiency at work and at home
Have some practical ideas on how to change and the support available to help you do this
About the Speakers:
The Webinar will be led by Andy Whyle, Associate at Sustainability West Midlands. Andy is a multi-award winning proven leading Sustainability Specialist, utilising over 30 years' experience in an advanced manufacturing, corporate sustainability driven environment. His expertise covers sustainability leadership, circular economy, natural capital development, networking and collaboration.
Speaker 1: Rob Leeson, Project Officer, Green BELLE,
Topic: Green BELLE support for SMEs in Leicester and Leicestershire
Speaker 2: Ann-Marie Branney, Sustainability Champion, Three Point Design
Topic: Addressing efficiency within our business and for our clients
Speaker 3: Andy Statham, Business Development Manager, Cast Iron Welding Services
Topic: Using Life Cycle Assessment to shape our approach to efficiency and Net Zero
What people have said about SWM
"Great event to give small businesses an overview of what Net Zero is all about" Attendee of Leicestershire Webinar 'What does Zero Carbon mean for your small business, 20 May 2021
"We recently attended the Leicester and Leicestershire LLEP Focus Group (February 2021) as part of the Low Carbon Sector Study and I was impressed with SWM's ability to engage with businesses and facilitate workshops to gain maximum business input.  We are based in the LLEP area and can confirm that although SWM are based in Birmingham they have an excellent relationship with businesses in the East Midlands too." Keith Budden, Head of Business Development, Cenex
"Willmott Dixon has become aware of the strengths and capabilities of SWM through joining as members a couple of years ago. This is why we called on them to help us put together and facilitate a workshop to ensure that our staff could commit to delivering the relevant actions within our new Sustainable Development Strategy. SWM's ability to convene a structured and action-oriented session will be crucial to enabling us to achieve the strategy's ambitions. SWM also provided their own critical feedback on the draft strategy and their independent eye was hugely valued."  James Willcox, previously Head of Sustainability (Midlands).
This webinar is delivered by the Business Gateway Growth Hub and is part-funded by the European Regional Development Fund. Places are limited and priority will be given to trading SMEs based in Leicester and Leicestershire.