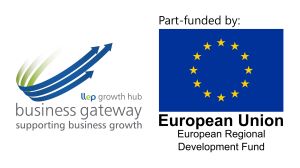 "Taking action on climate change in your business is more than just making simple changes in your products, services or operations. For changes to be impactful, they need to have the support and understanding of colleagues" says Dr Sandra Lee.  "To have an even wider impact, businesses need to consider how they influence their supply chain, partners and customers" adds Dr Andrew Reeves. This interactive webinar focuses on common challenges faced by SMEs and uses theories and examples of successful behaviour change approaches to shed light on how to make changes that are impactful, rapid and supported by the people involved.
Who should attend?
Small business owners and managers in SMEs who are responsible for decisions about making changes in process and sourcing or, in larger businesses, staff with a responsibility for environmental issues and/or people.
What will we cover?
The session will explore the zero carbon challenges common to most SMEs and how behavioural change can make a significant  difference.  This event takes place within Leicestershire Innovation Week 2021 so innovative responses to the questions discussed, will be particularly welcome.
After attending this webinar, you will:
Have a range of ideas and techniques with which to approach your staff in order to win their support for green initiatives, including changing their own behaviour as consumers.
About the Speakers:
Dr Sandra Lee – University of Leicester Social Impact Lead
Sandra brings a unique blend of sustainability knowledge with a PhD in behaviour change. She has been at The University of Leicester for almost 12 years and leads on the Climate Strategy and associated Net Zero plans as well as advising other organisations on similar. Although predominantly operational, Sandra has never strayed far from her academic roots and continues to teach regularly, work on research programmes and supervise student projects.
Dr Andrew Reeves – Senior Lecturer in Energy and Sustainable Development at De Montfort University
Andrew specialises in supporting community and organisational action on sustainability and climate change. He has been involved for some years in co-developing climate change plans at DMU and played an active part in supporting Leicester's Climate Change Strategy development, as a member of the Environmental Experts Group. Andrew has previously co-ordinated local networks to support climate action in Leicester and Leicestershire through the Communities Cutting Carbon project. At DMU, Andrew leads the Masters course "Leading Change for Sustainability", which focuses on Behaviour Change design. He has previously used concepts from the module to lead Behaviour Change training for local organisations in Leicester and to support sustainable transport projects at Leicester City Council.
This webinar is delivered by the Business Gateway Growth Hub and is part-funded by the European Regional Development Fund. Places are limited and priority will be given to trading SMEs based in Leicester and Leicestershire.