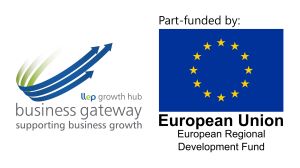 Evidence suggests that more engaged employees deliver improved performance and business success.
This workshop explores how you can better understand, measure and plan for greater engagement to help you create and execute your business plans.
This session goes beyond the hackneyed phrase 'people are our most important asset' and delves into a deeper understanding of engagement and the benefits that it can bring for you the leader, for your people and for your business.
Who should attend this webinar?
This workshop is aimed at business owners and leaders with responsibilities for teams who execute strategies and deliver results.  It's delivered in a straightforward way that any leader and manager can access; they'll learn to use tools and approaches that will support change at an organisational level, should they choose.
What will we cover?
In the workshop, the participants will:
Explore the benefits of engaging your people more fully
Learn about the process and explore the key elements of engagement
Learn about tools and approaches for analysing your current engagement
Learn how to develop an engagement plan for the business
Explore the execution and management of the plan over time
What outcomes can you expect from joining us?
After attending this webinar, you will be able to:
Reflect on and assess the level of engagement of your people
Identify the strengths and weaknesses of your current engagement approach
Assess the effectiveness of your approach in delivering your strategy
Create a roadmap for maximising the engagement of your people
Who'll be presenting this webinar?
Steve Hobbs works with leaders of early-stage, growing and established businesses and other organisations, focussing on the behaviours that get things done, grow people and enable change. He will help you make sense of your challenges – around leadership, strategy and innovation – and act on emerging issues and opportunities in a creative and effective way. Whatever the context, Steve will introduce you to methods, tools and approaches that promote curiosity, bring clarity and enable rapid execution; ones that you can apply in your business and with your people immediately.
This presentation is delivered in partnership with Business Gateway Growth Hub and Asking Better Questions Ltd and is part-funded by the European Regional Development Fund. Places are limited and priority will be given to trading SMEs based in Leicester and Leicestershire.