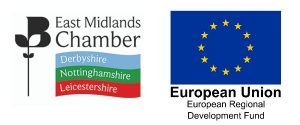 Is email marketing part of your organisation's strategy to deliver targeted messages and engage with customers? Would you like to learn more about emerging email marketing tools and features to look out for in 2021? If you would, this engaging webinar will take you through all the latest developments to help you maximise your campaigns.
Staying ahead of the curve when it comes to digital marketing isn't easy sometimes. The landscape is constantly changing and in the case of email marketing, new suites and tools are regularly coming on stream.
This extremely useful, two-hour email marketing webinar has been created to bring you up to speed and provide all the 'need-to-know' facts for email marketing success in 2021 and beyond.
Full of tools, tips and updates on all the latest advancements, whether you're new to email marketing or already have some experience under your belt, this session is a must if you're keen to get the most from the platforms available to optimise your results.
Who should attend this webinar?
You don't need any technical experience to join us for this informative webinar. It's primarily aimed at business owners and marketers, but anyone using email marketing at any level will benefit from joining us.
What will we cover?
Reviewing current email marketing statistics and industry trends.
Emerging use cases for email marketing across your business.
Exploring new email marketing tools, which optimise email marketing campaigns.
Looking at 'best-in-class' email marketing design, with case studies from around the world.
What outcomes can you expect from joining us?
After attending this webinar, you will:
Know more about the latest product developments from email marketing software providers.
Understand who best to target through your email marketing channel.
Be inspired to use email marketing in new and innovative ways in your business.
Here's how simple it is to book your place
This webinar has limited places and priority will be given to trading SMEs based in Leicester and Leicestershire.
This webinar will be delivered via 'Go to Webinars'. To attend this fully-funded event, your organisation must be registered and verified as eligible to receive support through the Digital Growth Programme. If you're not already registered, you can do this now: http://www.ebusinessclub.biz/register
Once you are registered for the programme you can book your place on our webinars and workshops. Please note we can only accommodate one delegate per organisation.
If you have any questions, just contact your dedicated Events & Engagement Officer.
This webinar is delivered by the East Midlands Chamber's Digital Growth Programme team and is part-funded by the European Regional Development Fund, East Midlands Chamber and Leicestershire County Council.