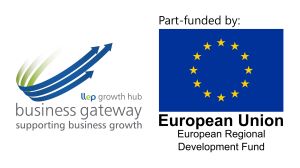 Understand the different measures required to ensure you maintain your wellbeing, your motivation and productivity whilst remote working.
Widespread remote working has been quickly adopted as the norm by many businesses. According to the executives in a study completed by the Capgemini Research Institute, it found that three-quarters of organisations expect 30% or more of their employees to be working remotely, and over a quarter expect over 70% of staff to work remotely.
Working remotely has many benefits including skipping the time consuming and sometimes stressful daily commute, saving costs by working from home and the added flexibility to daily schedules.
However, there are also downsides to remote working. Not being part of the office environment may leave you feeling isolated and struggling to maintain an acceptable balance between work and your personal life – which in turn, impacts your wellbeing.
When you no longer have the physical break that means leaving the office and commuting home at the end of the working day – it can be difficult to separate work and personal time.
Technology also means that work is accessible 24/7 and remote workers can often want to be responsive at any time to prove they are working just as hard at home. This can lead to many remote workers feeling like they are always in work mode – adding further to any already existing stress levels.
When you work from home there are a number of factors that you need to take into consideration and put in place different measures to support your wellbeing.
Who should attend this webinar?  
This webinar is aimed at individuals (employees and self-employed) who work remotely and want to understand how they can maintain effectiveness, productivity and their wellbeing.
What will we cover? 
Identify the advantages and disadvantages of working remotely
Explore key habits of successful remote workers
Discuss the importance of having your own wellbeing checklist for remote working
Practical tips for healthy remote working
What outcomes can you expect from joining us?  
After attending this webinar, you will be able to:
Manage your day to day energy levels to sustain personal effectiveness.
Implement changes to ensure you are being productive whilst remote working.
Create an acceptable work life balance that works for you.
Who'll be presenting this workshop? 
Daksha has over 25 years' experience working as a senior manager, trainer and coach in public sector organisations and within a management consultancy remit delivering results. Driven by a real passion for working with people to change habits and behaviours and improve personal and team effectiveness. Daksha uses practices based on neuroscience, positive psychology and team profiling which she is accredited to use, demonstrating new ways of working. She is a licensed Neuro Change Solutions Consultant and Certified HeartMath Coach.
This presentation is delivered in partnership with Business Gateway Growth Hub and Your Mind at Work and is part-funded by the European Regional Development Fund. Places are limited and priority will be given to trading SMEs based in Leicester and Leicestershire.
Please note: This event is fully funded and FREE for you to attend.  In return, we ask for a few minutes of your time to complete an SME Enrolment form, if your business has not already done so. Only one form per business is required. Without a completed form we cannot guarantee your place on this or future Business Gateway events. Further details will be provided upon booking.