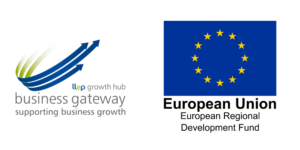 This webinar will look at all aspects of using Amazon as a route to market, including setting up, choosing the right platform and building your business. It may also be appropriate for those already using the platform who may have specific issues to address.
While the presenter does not profess to be an "expert" on the Amazon selling platform, he is very happy to share his experience of using the platform for the last couple of years and may be able to advise on 'do's and don'ts' / top tips etc. for any small producer considering this as an option.
This presentation is delivered in partnership with the Business Gateway Growth Hub and the Food and Drink Forum and is part-funded by the European Regional Development Fund.
Places are limited and priority will be given to trading Food and Drink Manufacturing SMEs based in Leicester and Leicestershire.