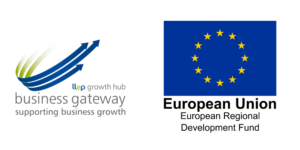 Thinking ahead financially: understanding how to plan your finances effectively to 'future proof' your business
**Please note that this webinar was previously titled planning for the future**
It may seem difficult to plan for the future during these stressful times. In this webinar, we will encourage business owners to focus on the silver lining and begin to think about what their business would look like in the 'new normal'. Through a series of strategic and financial planning tools, business owners will be able to add shape and financial expression to their aspirations, which will help businesses be 'game ready'.
This Webinar Will Cover:
Assessment of your business pre-lockdown position and key issues which need addressing
Review of business resilience risks and how to protect yourself going forward
Selecting the growth strategy for your next steps
Formulation of the strategy for the next 6 months
Expressing the strategy in financial terms
Making an easy-to-follow plan, which keeps you focused on your priorities
Who Should Attend:
Business owners and finance managers, who are responsible for business and financial strategy within their organisation.  This workshop will be of most benefit if participants are able to fully engage with the exercises. This webinar is aimed at SME businesses.
About the Speaker:
Alice Davidchack is a Chartered Management Accountant and a Business Coach.  She runs her practice from North West Leicestershire, working with business owners throughout the UK.
This presentation is delivered in partnership with Business Gateway Growth Hub and Business Engine Room and is part-funded by the European Regional Development Fund. Places are limited and priority will be given to trading SMEs based in Leicester and Leicestershire.