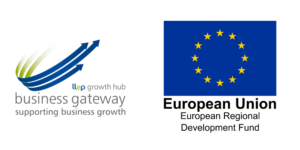 Even when we know what is good for us, why do so many of us struggle to make personal changes that we know will have a positive impact on our well-being and performance? Why do we struggle with these changes?
Although you may want and see the need for change, shifting out of your comfort zone and breaking old habits will prove challenging because in short, change upsets or threatens what is familiar.
If you, like so many people, when it comes to making serious personal changes keep making excuses or procrastinating this webinar will explore why you might stop yourself and how to start taking small actions to make positive changes.
What the webinar will cover:
Explore why leaving your comfort zone is so challenging?
What habits are and how they are formed
Explain the science of the stress response
Explore the links between stress and well-being
Understanding how to tap into the heart's intelligence to build emotional resilience and well being
Identify your next action steps
Who Should Attend:
Individuals looking to deal with stress better, become resilient and more productive in their business. This webinar is aimed at SME businesses.
About the Speaker:
Daksha has over 25 years' experience working as a senior manager, trainer and coach in public sector organisations and within a management consultancy remit delivering results. Driven by a real passion for working with people to change habits and behaviours and improve personal and team effectiveness. Daksha uses practices based on neuroscience, positive psychology and team profiling which she is accredited to use, demonstrating new ways of working. She is a licensed Neuro Change Solutions Consultant and Certified HeartMath Coach.
This presentation is delivered in partnership with Business Gateway Growth Hub and Your Mind at Work and is part-funded by the European Regional Development Fund. Places are limited and priority will be given to trading SMEs based in Leicester and Leicestershire.