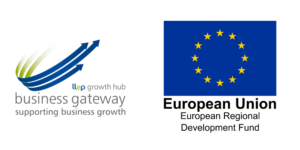 The world is changing at an incredible rate, technologically, societally, economically and environmentally. These changes present new opportunities and challenges that require new solutions.
This interactive and thought-provoking webinar will help you to tune into these changes and how your business can take advantage through the development of innovative and disruptive solutions.
What you will learn/takeaway:
Identify how trends will present opportunities to you and your business.
Learn how other businesses are capitalising on trends to scaleup.
Test drive tools and techniques to help you spot new opportunities
About the speaker: Colin Bell MSc:
As a business growth and scaleup expert Colin has acquired, scaled and exited technology-led businesses and sits on several Government advisory groups on scaleup and entrepreneurship. Colin is passionate about the role digital technology plays in enabling business growth and competitiveness. He has been instrumental in supporting businesses to transform and increase resilience through innovation and the successful implementation of new business models.
Who should attend:
You should attend this webinar if you are a senior decision-maker who is looking for new and innovative ideas on how to improve business performance and scaleup.
This webinar is delivered by the Business Gateway Growth Hub and aimed at SME's based in Leicester and Leicestershire.
The webinar is part funded by the European Regional Development Fund (ERDF)