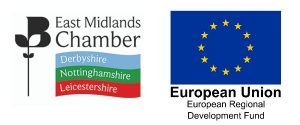 Crucial knowledge and top tips especially for ecommerce website Search Engine Optimisation.
Whilst the basics of Search Engine Optimisation (SEO) are applicable to all types of websites, there are some specific issues and opportunities that arise with ecommerce websites. From dealing with pagination and canonicalisation to structured data for products and Google Merchant Centre free shopping listings, ecommerce retailers will find numerous ways to improve their website's ranking and visibility in organic search.
Who should attend this online workshop?
This workshop is for anyone who is responsible for managing an ecommerce website or for digital marketing for an ecommerce business. It is aimed at beginner to intermediate users.
What will we cover?
Canonicalisation: What it is and why it matters
Dealing with pagination, faceted navigation (filters) and other query parameter issues
Best practice for handling category and product page content
The importance of E-A-T (Expertise, Authority & Trust) and how to demonstrate this on an ecommerce site
How to implement structured data to get rich snippets in Google search results
How to set up Google Merchant Centre for free Google Shopping listings
What outcomes can you expect from joining us?
After attending this workshop, you will:
Understand canonical tags and how to choose the best rules to implement them
Understand the issues that URL query parameters can cause and the ways to handle them
Know what kind of text content to add to an ecommerce site and how to structure it
Learn what structured data is and how to use it to benefit your site
Be able to set up Google Merchant Centre and a product feed to get free listings in Google Shopping results
This is an interactive, action planning online workshop. You will leave this session with handouts and a practical action plan which can be implemented within your business. Where possible, we would like to encourage you to join this session with your video camera turned on and when instructed by the facilitator, you may un-mute your microphone to take full advantage of the interactive nature of the workshop. For the best user experience, we recommend joining the workshop using Chrome or Firefox as your web browser.
This workshop is part of a series of Ecommerce workshops being delivered by the Digital Growth Programme. To see more details and dates of all the sessions visit the events page.

Developing a profitable Ecommerce Website
Email Marketing for Ecommerce

Getting started with Social Shopping
Paid Digital Advertising: Marketing for Ecommerce

SEO for Ecommerce
Here's how simple it is to book your place
This online workshop has limited places and priority will be given to those businesses who have accessed less than 12 hours of support through the programme and they are trading SMEs based in Leicester and Leicestershire.
This webinar will be delivered via 'Go to Webinars'. To attend this fully-funded event, your organisation must be registered and verified as eligible to receive support through the Digital Growth Programme. If you're not already registered, you can do this now: http://www.ebusinessclub.biz/register

Once you are registered onto the programme you can book your place onto our webinars and workshops. Please note we can only accommodate one delegate per organisation on this webinar.
To register for a place all you need to do is complete our booking form. It's quick and easy and if you have any questions, just contact your dedicated Events & Engagement Officer.
This webinar is delivered by the East Midlands Chamber's Digital Growth Programme team and is part-funded by the European Regional Development Fund, East Midlands Chamber and Leicestershire County Council.