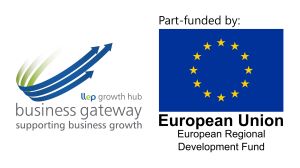 How many times have you been in the position of being told you're about to get the order, only to be told at the last minute, that it went out of your contacts hands, and the business has gone to someone else?
This workshop is about preventing that happening by keeping pace with more sophisticated buying patterns and having a successful sales strategy for even the most complex sales negotiations.
Professional Selling is about making sure that your sales team can effectively pursue and win the highly prized clients that you really want!
The workshop is delivered in two parts, with a week between them, you should attend both parts.
Part 1, Tuesday 21 September, 09:30 – 12:30
Part 2, Tuesday 28 September, 13:30 – 16:30
Who should attend?
Anyone involved in the sales process that can demonstrate face-to-face or telephone sales experience and have a willingness and determination to achieve consistently outstanding performance.
What will we cover?
Maintaining a peak selling state
Selling to multiple decision-makers.
Psychology of organizational buyers – how to win them over
Non-verbal communication
Strategies for peak performance
Synergy of the team player
After attending this webinar, you will:
Understand the roles played by multiple decision-makers in the buying process
Keep close to all the buying influencers
Manage each stage of the bidding process to pull the sale closer to you
Communicate at a higher level through effective use and understanding of verbal & non-verbal
communication at all levels of the sale
Consistently out-manoeuvre your competition
Manage the sales to make sure that all influencers are happy
Focus on the clients that give you the best business
This is an interactive, Action Planning Online Workshop. You will leave this session with handouts and a practical action plan which can be implemented within your business. Where possible, we would like to encourage you to join this session with your video camera turned on and when instructed by the facilitator, you may un-mute your microphone to take full advantage of the interactive nature of the workshop. 
About the speaker:
Charles Barnascone is a highly experienced trainer, sales coach and business development consultant who has worked with a large number of diverse companies delivering solutions in an innovative way and providing business development support.
This presentation is delivered in partnership with Business Gateway Growth Hub and Infinite Possibilities Ltd and is part-funded by the European Regional Development Fund. Places are limited and priority will be given to trading SMEs based in Leicester and Leicestershire.