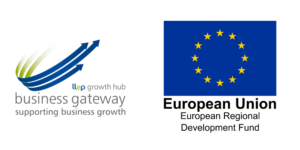 Never has there been a better time for businesses to consider selling food and drink products into independent retail.
Farm shops, delis, food emporiums and other independent grocery outlets have worked hard to keep the nation well fed during the difficult start to the pandemic, very often struggling with their own supply chain and still managing to fill empty shelves left by producers that have halted production.
As we come out of "lockdown" and consumers are happy to travel further afield to these outlets, now's a great time to consider approaching the network of retailers that value good quality artisan products.
In this webinar Marcus Carter – founder of the Artisan Food Club, will talk you through the success businesses can achieve with sales into the independent sector. However there are many barriers to securing space on the shelves of these outlets and it can be daunting approaching this sector for the first time and ensuring the buyers you meet value your product as much as you do.
Marcus will cover a range of tips and tricks for getting your products onto the shelves of the retailers and suggestions on how to get in front of the right buyers so they will be happy to stock your products and work with you on any new products you may produce going forward.
Marcus is one of the top UK experts in this field and is regularly looking for new members for his club and fine produce for his key clients.
This presentation is delivered in partnership with the Business Gateway Growth Hub and the Food and Drink Forum and is part-funded by the European Regional Development Fund.
Places are limited and priority will be given to trading Food and Drink Manufacturing SMEs based in Leicester and Leicestershire.