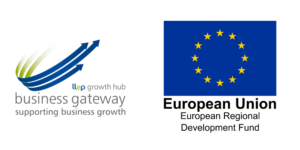 There are many instances when a 'sales support person or engineer', usually involved in the implementation of a product or service, can have significant influence on the level of present and future business from that client.
The time to promote added-value services and products is at the point when the client has just had a successful installation or completion of one project, so these people also need to understand the influencers involved. They have easier access to the 'insider' information the sales approach needs and need the 'commercial skills' to ask the right questions to gain further business opportunities and close them or feed them to their colleagues to secure more complex sales.
Who should attend?
This webinar is ideal for people who interact with or serve your customers and who would like to know how to better help customers with their buying decisions
What will we cover?
How to gain rapport fast using verbal and non-verbal communication either on the telephone or face to face
Using technical credibility as a sales tool
Knowing who to contact and how to approach the discussion
Identifying your client's values and motivators to buy
Powerful questions to help your client become clear on the right solution – your solution
Understand the roles played by multiple decision-makers in the project buying process
Objections and questions – how to answer them to help the sales process
Getting people to commit
What outcomes can you expect from joining us?
Attending this webinar will enable you to:
Discuss and practice simple methods to identify the client's values in buying a given product or service.
Create a series of questions to ask, to understand what an additional product or service is really worth to your client, and therefore how to represent exceptional value to them.
Review the sale influencers within each of your clients, and the information you can gather to help the sales effort and where to find it.
This is an interactive, action planning online workshop. You will leave this session with handouts and a practical action plan which can be implemented within your business. Where possible, we would like to encourage you to join this session with your video camera turned on and when instructed by the facilitator, you may un-mute your microphone to take full advantage of the interactive nature of the workshop.
About the speaker:
Charles Barnascone is a highly experienced trainer, sales coach and business development consultant who has worked with a large number of diverse companies delivering solutions in an innovative way and providing business development support.
This presentation is delivered in partnership with Business Gateway Growth Hub and Infinite Possibilities Ltd and is part-funded by the European Regional Development Fund. Places are limited and priority will be given to trading SMEs based in Leicester and Leicestershire.