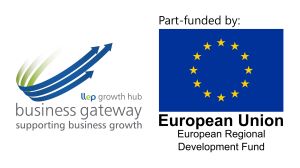 **This event is now online and not in person due to recent Covid-19 announcements.
One of the challenges faced in business is to focus and reflect the organisation's vision at every level so that there is a clear connection between the vision and the plan.  This session, grounds that process in practicality and ensures that the plan is translated into action in the business environment.
The course deals with business planning from the big picture to goal deployment in an interactive and practical way.  The participants will be expected to discuss the application of the material covered and complete exercises so that clear connections can be made and the process started in this sessions then continued back in the workplace.
Who should attend?
This workshop is aimed at business owners and anyone who has responsibility for planning the direction for sales and engaging the team in that direction.
What will we cover?
How to create the sales vision for the business including sources of sales revenue, product/customer mix, customer development plans and sales culture
How to Design the structures/processes that will enable the identified culture to flourish in your business
To determine the level of capabilities/skills required at the appropriate levels of the organization to support and build upon the brand culture required
How to identify and reinforce the behaviour required at all levels of the organization, to create the required environment thus engendering trust and loyalty with customers
How to launch and utilise a plan and goal deployment process to support the identified strategic objectives.
The importance of review and regular planning to adapt to market changes
How to differentiate your offer in a way that attracts the right customers and creates customer loyalty
After attending this webinar, you will:
Expect to leave with skills and ideas to be able to identify your sales vision, values and sales objectives, and cascade them to all levels. Then engage your team in your plan and the tactics and activities that will help you achieve your objectives.
About the speaker:
Charles Barnascone is a highly experienced trainer, sales coach and business development consultant who has worked with a large number of diverse companies delivering solutions in an innovative way and providing business development support.
This presentation is delivered in partnership with Business Gateway and Infinite Possibilities Ltd and is part-funded by the European Regional Development Fund. Places are limited and priority will be given to trading SMEs based in Leicester and Leicestershire.