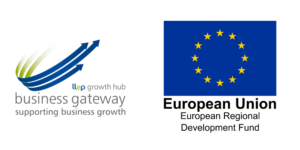 Some businesses will inevitably see a decline in work following the COVID-19 crisis. Sadly this will result in some businesses who will need to restructure, and/or make redundancies. This session explores the difference between a restructure and a redundancy situation, two words that are often used interchangeably but have different legal meanings.
The course will cover the 3 main topics of:
Crisis management
Redundancy and/or restructure
Managing a small scale redundancy process
Businesses who want to learn how to better manage current changes.
This webinar is aimed at SME businesses.
This presentation is delivered in partnership with Business Gateway Growth Hub and Loates HR Training and is part-funded by the European Regional Development Fund. Places are limited and priority will be given to trading SMEs based in Leicester and Leicestershire.