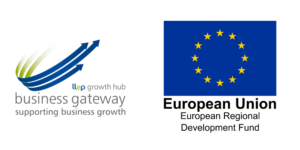 With 500 million people watching Instagram stories every day, it is time to start using them to promote your food and drink products/ business.
This mini hands-on session will explain what is an Instagram story, how they add value and also provide you with a step by step guide to creating your first stories and highlights. Attendees will benefit from having an Instagram account and photographs ready to publish and of course their mobile phone!
This presentation is delivered in partnership with the Business Gateway Growth Hub and the Food and Drink Forum and is part-funded by the European Regional Development Fund.
Places are limited and priority will be given to trading Food and Drink Manufacturing SMEs based in Leicester and Leicestershire.