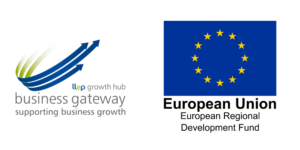 PR- achieving more for less: understanding the public relations possibilities achievable with a limited budget.
Public relations (PR) helps you create good publicity, building your reputation with customers and others whose opinion matters to you. This engaging webinar will show you how to create impactful PR campaigns that help you stand out and position you as the "Go to Business" for whatever you do. You will gain practical tips and advice on how to shout about what you do effectively on a shoestring budget.
The webinar includes:
How to get the most from PR on a budget
What to write in a press release
How to approach the press
How to handle bad press
How case studies can help you attract the right audience
About the Speakers: 
Delivered by Lindsey Newman-Wood who is known for her fun, engaging and practical workshops. She has a wealth of experience of working with businesses of all sizes to ensure their Brand Strategy is meaningful and engages with its staff and audience.
This presentation is delivered in partnership with Business Gateway Growth Hub and Passion Marketing and is part-funded by the European Regional Development Fund. Places are limited and priority will be given to trading SMEs based in Leicester and Leicestershire.