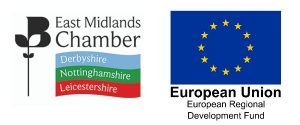 Optimising your WordPress website: this interactive workshop will provide practical tools and techniques to help your business build a successful WordPress website.
WordPress powers about 40% of the web and it's the CMS of choice for many SME's. If your organisation uses WordPress ensuring it is well optimised for both users and search engines is key to standing apart from your competitors.
This interactive action planning workshop provides practical tools and techniques to help you spot and act on optimisation opportunities for your website. Some are quick-wins others may take more time to implement.
The main focus of this workshop is self-hosted wordpress.org websites although we do talk a little about WordPress.com.
Who should attend this online workshop?
This action planning workshop is for anyone who owns or manages a WordPress website and would like to discover the best ways to keep their WordPress website optimised for search and performance.
What will we cover?
What the difference? – Understand the origins of WordPress and the differences between WordPress.org and WordpRess.com and how each can be optimised.
Measurement – If we are going to optimise our website we first need to measure how it currently performs. In this section, we look at measurement tools and key metrics.
Hosting – Hosting plays a big part in your website speed and uptime.
WordPress concepts – Themes, Plugins, Widgets, Users, Permissions and Gutenberg. What does all this mean and how does it all fit together. Understanding the terms and concepts behind WordPress is key to making it work well for your business.
Themes – Deep dive into themes and how they work. Also what to look out for and what to avoid when choosing a theme for your site when considering performance and optimisation.
Page builders vs Gutenberg – It's the new editor and you'll either love it hate it. However it's here to stay and in this section, we look at the basics as well as the advanced features the new WordPress content editor has to offer and why from a performance perspective it could be a good choice.
Plugins – What to look out for, and avoid, when choosing a WordPress plugin.
Images and media – How to make sure that you have optimised the files that you have on your website. That might be pdfs, word docs and of course images.
Bundling and minification – What is it and why should we care as well as plugin options to help out.
Caching – What is caching, how does it work and how to implement it on your website.
CDN – Content Delivery Networks can have a big impact on the speed of your WordPress website. In this section, we will look at how they work and how to decide if you need one.
Caring for your database – Yes that's right you can optimise your website by cleaning up your database. Sounds technical but don't worry there are tools we can use to do this.
What outcomes can you expect from joining us?
After attending this workshop, you will:
Have a deeper understanding of the WordPress platform including its origins, the two versions and its many features.
Gain awareness of what can impact the performance of a WordPress website and how you can avoid making mistakes that will have a negative impact on your site.
Leave with an idea of the plugins you should be using and how to chose and manage plugins on your site.
Become confident in the language used when we talk about website optimisation and have a clear plan for how you can start making optimisations to your own website.
This is an interactive, action planning online workshop. You will leave this session with handouts and a practical action plan which can be implemented within your business. Where possible, we would like to encourage you to join this session with your video camera turned on and when instructed by the facilitator, you may un-mute your microphone to take full advantage of the interactive nature of the workshop. For the best user experience, we recommend joining the workshop using Chrome or Firefox as your web browser.
Here's how simple it is to book your place
This online workshop has limited places and priority will be given to trading SMEs based in Leicester and Leicestershire. Priority will also be given to SMEs who have accessed less than 12 hours of funded support through the programme (Events and Engagement Officer can check if you qualify).
This workshop will be delivered via 'Go To Training'. To attend this fully-funded event, your organisation must be registered and verified as eligible to receive support through the Digital Growth Programme. If you're not already registered, you can do this now: http://www.ebusinessclub.biz/register

Once you are registered for the programme you can book your place on our webinars and workshops. Please note we can only accommodate one delegate per organisation on this webinar.
To register for a place all you need to do is complete our booking form. It's quick and easy and if you have any questions, just contact your dedicated Events & Engagement Officer.
This webinar is delivered by the East Midlands Chamber's Digital Growth Programme team and is part-funded by the European Regional Development Fund, East Midlands Chamber and Leicestershire County Council.