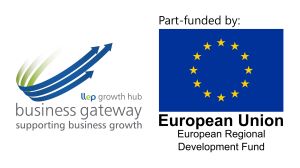 Change is now the norm. For businesses to thrive, teams and individuals must become masters of change. In this interactive workshop, the nature of change is explained and demonstrated through case studies and examples. We then look at the attendee's readiness to change before providing tools and strategies managers can use in the workplace to lead their teams and help through the change cycle.
Who should attend?
Business owners, leaders and managers with some leadership experience within organisations who wish to develop more advanced leadership skills to increase their effectiveness.
What we will cover:
Change context – VUCA world
The challenge with change
– Organisation
– Teams
– Individuals
The change cycle
Strategies to manage continuous change
Strategies to manage step change
Personal leadership through change
What outcomes can you expect from joining us?
An understanding of what is change
Insights on how you respond to change with your current leadership style
Be able to identify different types of change
Strategies to both manage and implement different types of change for businesses, teams and individuals
Have developed a plan to implement a real life change in your business
This is an interactive, action planning online workshop. You will leave this session with handouts and a practical action plan which can be implemented within your business. Where possible, we would like to encourage you to join this session with your video camera turned on and when instructed by the facilitator, you may un-mute your microphone to take full advantage of the interactive nature of the workshop. 
About the Speaker:
Stuart has over 25 years business experience at a senior level in a variety of industries both in the UK and internationally. Stuart founded High Growth, one of the most successful business coaching practices in the UK, receiving numerous awards and recognitions. He has trained over 2,000 senior directors and business owners, personally coaching over 500 of them, producing significant results and always a return on their investment. He has a unique ability to identify opportunities for improvement before developing and implementing action plans that deliver results.
This presentation is delivered in partnership with Business Gateway Growth Hub and High Growth and is part-funded by the European Regional Development Fund. Places are limited and priority will be given to trading SMEs based in Leicester and Leicestershire.
Please note: This event is fully funded and FREE for you to attend.  In return, we ask for a few minutes of your time to complete an SME Enrolment form, if your business has not already done so. Only one form per business is required. Without a completed form we cannot guarantee your place on this or future Business Gateway events. Further details will be provided upon booking.