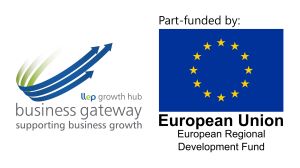 This stimulating two-part workshop guides you through each step of the process of developing your own strategic and tactical marketing plan, to increase your competitive advantage in the marketplace. You should attend both workshops.
Marketing Strategy in Practice, Part 1 – Thursday 2 December 2021, 09:30 – 12:30
Marketing Strategy in Practice, Part 2 – Thursday 9 December 2021, 09:30 – 12:30
A combination of tried and tested marketing tools and frameworks will be used, as well as newly developed ones, to reflect the ever-changing nature of marketing. A range of techniques are used to make the learning experience real and lasting, including group exercises and video clips. You'll build up your own plan as the workshop proceeds, using building blocks that you can adapt and tailor to your own situation, and which you will take away with you at the end of the course.
Who should attend?
This course is very suitable for marketers who are moving into roles that are more strategic, therefore requiring knowledge of a wider range of tools. It will also be valuable for current marketers and business owners who want to refresh their knowledge of how to structure a plan.
What will we cover?
Marketing – its scope & scale
Organisation objectives (Vision, Mission, Values, Brand)
Situation audit:

The marketing audit – SWOT

Strategic planning

Corporate and marketing objectives
Types of growth
Customer segmentation and targeting
Positioning

Tactical Planning

Marketing mix: 4Ps + 3 Service Ps
The latest thinking on Marketing Mix

Implementation – action plans

Control – KPIs and Measurements
Who'll be presenting this session?
This engaging session is delivered by Lindsey Newman-Wood from Passion Marketing. She is a Marketing and Innovation Specialist, who is known for her enjoyable and practical workshops. Lindsey is passionate about inspiring businesses to create impactful marketing campaigns and has a wealth of experience helping organisations of all sizes across a variety of sectors ensure their brand strategy delivers measurable results.
This presentation is delivered in partnership with Business Gateway Growth Hub and Passion Marketing and is part-funded by the European Regional Development Fund. Places are limited and priority will be given to trading SMEs based in Leicester and Leicestershire.