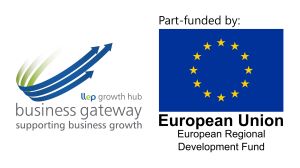 Would you like to be more proactive with your change programmes? Would you like to develop the skills and knowledge to lead your teams through the transition? Give your change initiative the best chance of success by attending this 3-hour interactive workshop.  
Change remains a constant for business owners and managers within organisations, especially to achieve business growth. The complexities and difficulties of delivering change are well established, with success rates frequently cited as low as 30% (Landing Transformational Change, CIPD, 2014). This course will introduce you to a range of change management techniques and tools that ensure your change is successful.
Who should attend this workshop?
Business owners, managers or leaders within organisations who wish to think critically about change and develop strategies to apply new skills and models that are more likely to make their change initiative a success.
What will we cover? 
Analysing your organisation to pre-empt change
Developing a framework that will help implement change
Exploring management strategies of how to deal with responses to change
Essential skills and qualities needed to effectively manage change
What outcomes can you expect from joining us?
After attending this workshop, you will be able to:
Reflect on how you react to change
Assess your leadership style to managing change
Identify the key stakeholders in your organisation that can support your efforts
Develop a path of how you will tackle change in the future
This is an interactive, Action Planning Online Workshop. You will leave this session with handouts and a practical action plan which can be implemented within your business. Where possible, we would like to encourage you to join this session with your video camera turned on and when instructed by the facilitator, you may un-mute your microphone to take full advantage of the interactive nature of the workshop. For the best user experience, we recommend joining the workshop using Chrome or Firefox as your web browser.
Who'll be presenting this workshop?
This enlightening session is presented by Annie Litchfield, a highly qualified training consultant with many years experience in learning and development. Annie is extremely personable and brings real knowledge and enthusiasm to the sessions she delivers. She has a passion for bringing about lasting change through quality coaching and support, making her ideally positioned to advise you on professional development and help you make tangible improvements in your organisation.
This presentation is delivered in partnership with Business Gateway Growth Hub and Loates HR Training and is part-funded by the European Regional Development Fund. Places are limited and priority will be given to trading SMEs based in Leicester and Leicestershire.