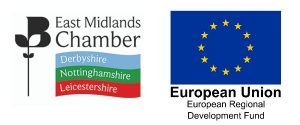 Twitter is often maligned as a negative space full of trolls. Yet the same space that exists for commentary on current world affairs is also a place where a business can converse with its target market.
Regardless of your industry, Twitter offers a place where conversation between a business and customer can take place – either as part of a wider discussion, or a one-to-one dialogue. But it's not just limited to 280 characters. Twitter is a multimedia platform encompassing images, video and audio. Using more features will generate better results whether you want to use it for lead generation or customer service.
In this workshop, you'll learn about the many features you should be using but possibly aren't, and how you can use the platform to push your business forward.
Who should attend this online workshop?
Anyone using, or considering using, Twitter to increase their own visibility online, or increase the brand awareness of their company.
What will we cover?
The Twitter opportunity for businesses today
Crafting a bio and profile
Tweeting and content creation
New content types and how to use them
Engaging with other accounts
Getting involved in conversations around your industry or niche
DMs and their use as a customer service channel
Building lists for lead management
What outcomes can you expect from joining us?
After attending this workshop, you will:
Be able to create a great Twitter profile
Understand the different content types used within Twitter
Have a content strategy for increasing reach on the platform
Understand how to use Twitter for customer services
This is an interactive, action planning online workshop. You will leave this session with handouts and a practical action plan which can be implemented within your business. Where possible, we would like to encourage you to join this session with your video camera turned on and when instructed by the facilitator, you may un-mute your microphone to take full advantage of the interactive nature of the workshop. For the best user experience, we recommend joining the workshop using Chrome or Firefox as your web browser.
Here's how simple it is to book your place
This online workshop has limited places and priority will be given to trading SMEs based in Leicester and Leicestershire.
This workshop will be delivered via 'Go To Training'. To attend this fully-funded event, your organisation must be registered and verified as eligible to receive support through the Digital Growth Programme. If you're not already registered, you can do this now: http://www.ebusinessclub.biz/register

Once you are registered onto the programme you can book your place onto our webinars and workshops. Please note we can only accommodate one delegate per organisation on this webinar.
To register for a place all you need to do is complete our booking form. It's quick and easy and if you have any questions, just contact your dedicated Events & Engagement Officer.
This webinar is delivered by the East Midlands Chamber's Digital Growth Programme team and is part-funded by the European Regional Development Fund, East Midlands Chamber and Leicestershire County Council.