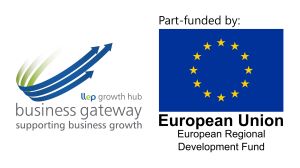 Governments rarely guarantee private-sector debts but the pandemic changed that. With a little guidance, you can turn the Recovery Loan Scheme to your advantage and we'll show you how.
Who should attend?
SME business owners or finance managers, accountants or independent financial advisers looking to support SME clients.
What will we cover? 
With the Recovery Loan Scheme ending on 31 December 2021, we shall offer companies a view of the various providers on the market and how this finance could be vital to your business.
From funding growth to refinancing to working capital, the attractions of the Recovery Loan Scheme should not be missed. We'll help you understand how it can be advantageous for your business.
About the Speaker
Lawrie Chandler owns and leads Edale. He has worked in blue-chip organisations and built his own business from a Companies House registration to now a directly regulated financial firm. Seeing peers wondering how to develop their businesses, he set up an SME advisory service and within a year Edale supported six ERDF funded programmes sitting alongside a financial adviser business and now a creative design team too. Lawrie's roles for various firms since graduation in 1999 have involved sales, distribution, product design and manufacturing. Lawrie holds a 2:1 Business Law Degree from the London Guildhall University and Copenhagen Business School.
What people say about the speaker 
"Really great, flexible, specific and useful sessions."  Delegate Innovation Launchpad
"it was great – a facilitation approach that was pragmatic and entrepreneurial was a breath of fresh air."  Delegate Creative Fuse Tees Valley Bounceback funding
"Fantastic tuition and expert guidance. Thank you for your support."  Delegate Digital City Investment Readiness 2020
This webinar is delivered by the Business Gateway Growth Hub and is part-funded by the European Regional Development Fund. Places are limited and priority will be given to trading SMEs based in Leicester and Leicestershire.