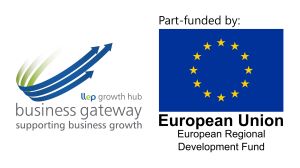 Join this webinar to find out more about the key elements that will make your business attractive to equity investors. We'll cover the growth phases, what investors look for, the planning processes, documentation and due diligence etc.
What you will take away:
What investment readiness looks like
What steps to take to become investor-ready
Several real-life examples of businesses that have followed this process.
This webinar is number three of five and we strongly recommend that you attend the whole series.
About the speaker:
Russell Copley: Russell has worked with growing businesses since setting up his own business in 2003.  He has led a publicly funded investment readiness programme since 2012 and has helped many businesses secure external funding.  He has been Regional Manager for Angels Den (Europe's largest Business Angel network); he sits on the Regional Advisory Board of the Midlands Engine Investment Fund; he has coached businesses through TV's "Dragons Den" and is a business angel investor himself.  He is also an investment adviser and mentor for the European Start Up Association.
Here's what other people say about this programme: 
"Russell is a dynamic and interesting presenter; very confident, knowledgeable and easy-going" (Marina A)
"The clarity of the information given is exceptional because the presenter is a hands-on expert vs a classroom expert. He has truly 'been there done that' Overall a great set of webinars. Few things can keep me on a call for 2 hours, never mind a series of calls but with this, I didn't think twice." (Steven R)
Who should attend:
You should attend this workshop if you are a business owner or founder who is looking for external funding to help your business to scale-up. Ideally, your business should have been trading for over a year, with a turnover of between £50k and £100k.  Businesses that are looking to grow in the coming years would be particularly welcome to attend, although this is not an obligatory requirement.
This webinar is delivered by the Business Gateway Growth Hub and is part-funded by the European Regional Development Fund. Places are limited and priority will be given to trading SMEs based in Leicester and Leicestershire