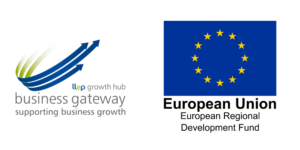 Join this webinar to hear from business leaders within the Hair industry. They will be part of a Covid-19 panel, talking about how they are using innovative ideas in preparation for reopening.
Apply their ideas to your business when it comes to restarting and beginning to welcome visitors again. You will also get the opportunity to discuss concerns with legal and health and safety specialists.
The webinar will feature insights from businesses that have already prepared reopening plans, a Q&A panel to answer questions about Risk Assessments and Health & Safety and useful hints and tips to help you make your own operational arrangements. The panel can support smaller businesses by sharing best practice, outlining their experiences and providing guidance on embedding new procedures with employees.
Barrie Stephen Hair Salon and DJ's Groom Room and Sandra May's Hair Studio, Leicester have been planning how they can adhere to social distance regulations to keep customers and staff safe and would be delighted to share their experiences to aid other businesses that are planning to re-open, particularly in terms of practical advice, ideas and solutions.
This webinar will help participants consider how they can implement Covid-19 measures in the workplace and cover topics such as:
•Why are risk assessments important?
•How to conduct a risk assessment effectively
•What happens if you don't comply?
•How to communicate guidelines to all employees
•What measures need to be put in place?
•How to address employee concerns
•Changing working patterns
•Building customer confidence
And more…..
Who Should Attend:
Businesses within the Hair and Barber sectors who want to implement the most effective measures and strategies to restart their business safely.
About the Panel:
Our panellists are from a range of businesses across the Hair industry covering a variety of indoor and outdoor visitor attractions and accommodation providers. also have a highly experienced independent legal and Health & Safety expert who can provide advice on specific concerns you may have. Each speaker will provide an insight about the actions they have taken in order to re-open safely.
Surendra Jadeja, Environment Health Officer, Regulatory Services, Leicester City Council
Barrie Stephen, Owner, Barrie Stephen Hair Salon
Sandra Potts, Owner/Director, DJ's Groom Room and Sandra May's Hair Studio
Meryl Levington, Director, Actif Ltd
Neil Warwick, Special Legal Advisor, Specialist Legal Advisor, Partner DAC Beachcroft,
Leigh Sear, Chief Executive, SFEDI
Sarah Harrison, Sarah Harrison, City Centre Director, Leicester City Council
This webinar is delivered by the Business Gateway Growth Hub in conjunction with Leicester City Council and aimed at SME businesses in the Hair industry based in Leicester and Leicestershire.
If you wish to submit your questions in advance please send them to BGEvents@bizgateway.org.uk before noon on 29th June. You will also be able to ask questions live during the event.