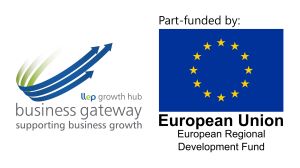 This 6-hour action planning workshop is delivered in two 3-hour sessions and explores common HR headaches across the employee lifecycle. You should attend both 3-hour sessions:
Wednesday 11 August, 10:00 – 13:00 – HR Essentials for SMEs, Part 1
For many owners of growing businesses, hiring employees is a necessity. Arguably it's your employees that are your biggest assets and provide you with a key competitive advantage. Just as valuable as your business name, reputation and the product or service you provide.
Managing people however is an art, as it involves well…people. In parallel, there is a wealth of ever-shifting employment and case law lurking to trip up unsuspecting employers.
The legal pitfalls for employers to navigate, rapidly moving on to best practices to deliver gold standard HR and place you ahead of your competition.
We explore the most effective contracts and employment status to engage staff. How businesses build an 'employer brand' to win the war for talent. We look at the various alternatives to managing performance, before turning to more specific COVID-related HR challenges. These will be current and based on the roadmap out of lockdown.
This is a highly interactive workshop so expect lots of discussion and sharing of best practice, as we bring a whole new light to HR in the 21st Century. There will also be an opportunity for an HR clinic where you can discuss a current HR issue for your business, and how to resolve this.
Who should attend this workshop?
Are you a business owner struggling to juggle HR? Perhaps you are a finance or health and safety professional who has been given the role of HR and need to understand the priorities and pitfalls? Are you spending lots of time on HR and firefighting when you desperately want to add value to the business?
What will we cover?
Part 1:
Employment contracts and the psychological contract, the legal obligations of the employer
Understanding employment status, and the best mix for your business
Winning the war for talent and staying ahead of the competition
Managing within the Equality Act, and avoiding discrimination claims
Part 2:
Performance management, what is it, does it work, and what are the alternatives?
Managing absence on the roadmap to recovery
The legal lowdown on managing flexible and hybrid working in a post-pandemic world,
Parting company and ending the employment relationship amicably
What outcomes can you expect from joining us?
A rounded knowledge of employment rights and key employment legislation, and the key pitfalls that employers make.
Understand the best HR practices that can work for your business that help it to grow rather than get in the way.
Ideas to support you moving forward a current HR issue that you need support and help with.
Sharing best practice HR and HR experiences from within your industry/workplace.
Gain a clearer understanding of a plan to implement HR back in your business
This is an interactive, Action Planning Online Workshop. You will leave this session with handouts and a practical action plan which can be implemented within your business. Where possible, we would like to encourage you to join this session with your video camera turned on and when instructed by the facilitator, you may un-mute your microphone to take full advantage of the interactive nature of the workshop. For the best user experience, we recommend joining the workshop using Chrome or Firefox as your web browser.
Who'll be presenting this webinar?
Sarah Loates is a Chartered HR Professional with over 20 years of experience in the field. She has provided HR advice, support and leadership to a wide range of sectors and business types, from private and family-owned businesses to significant multinationals including E.ON. Sarah has a breadth of knowledge and her areas of expertise include employee relations, employment law and talent management.
This presentation is delivered in partnership with Business Gateway Growth Hub and Loates HR Training and is part-funded by the European Regional Development Fund. Places are limited and priority will be given to trading SMEs based in Leicester and Leicestershire.