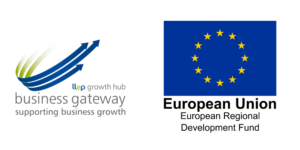 How to use the Business Model Canvas: learn about this strategic management and lean start-up framework and how to apply it
Whether you are starting a business from scratch or growing an existing business you are juggling a complex range of ideas, resources, activities and options as you construct your plans.
Approaches have developed over the last decade that enable you to make sense of this complexity in a more straightforward and disciplined way. This helps you to better understand how your business model might create value and also helps identify your riskiest assumptions before you implement your plan.
The Business Model Canvas (BMC) is one of these tools; perhaps the most powerful and most accessible. It can help you ensure that your product or service fits with what customers value and need, before significant investment of your hard-earned cash and resources.
This webinar will cover:
How the BMC works to help you better understand the options you have in delivering what your customer values
How the BMC enables you to test your ideas to adapt and improve your model over time
Key insights, advice and tips on using the BMC in your wider strategy and business discussions or drives your research and testing
About the Speakers: 
Steve Hobbs will help you make sense of your challenges around leadership, strategy and change; he will help you be creative and innovative in your response to new opportunities.  Steve works on the behaviours that get things done, whatever the context, and will share new methods, tools and approaches that you can apply in your business and with your people immediately. As a facilitator, coach and mentor, Steve has worked with individuals and teams from organisations of all sizes – from start-ups to global corporates – supporting them to plan and implement, taking account of the volatile, uncertain, complex and ambiguous environment we now find ourselves in.
This presentation is delivered in partnership with Business Gateway Growth Hub and Asking Better Questions and is part-funded by the European Regional Development Fund. Places are limited and priority will be given to trading SMEs based in Leicester and Leicestershire.