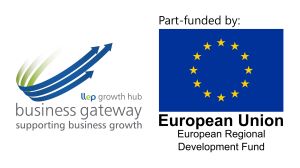 How to test your business model for success: Understanding the approaches to designing tests and how the results can help you make better choices
Are you an SME owner or leader, who is responsible for evaluating the future viability of the products and services you offer? Maybe you're looking at stretching your offering and want to test your ideas first to gain an insight into their likely success prior to significant investment. If you are, this webinar takes you through some of the testing approaches you should consider.
Traditional business planning relies heavily on 'market research' to provide evidence of the need for your product or service. If there is insufficient demand, or the market simply isn't there, your product or service won't make money.
To navigate the fast-changing commercial landscape we currently find ourselves in and support your chances of growth, the challenge is to understand which initiatives are most likely to gain traction. Learning how to test your thinking and assumptions in a quick, measured way is the key to moving from 'thinking' to 'acting', whilst minimising the risk of loss. This engaging webinar will take you through the 'experimentation approach' and show you how adopting it can help you do just that.
This approach is a natural fit with the 'Value Proposition Canvas' and the 'Business Model Canvas' and can also be applied in a standalone situation when you have several potential directions to choose from and you want to maximise your chances of taking the most advantageous path.
Who should attend this session?
This session is a must for SME business owners, managers or leaders, who wish to test their thinking and evaluate market demand for existing products and services and new innovations in the pipeline.
What will we cover?
Understanding the approaches to designing tests and how the results can support better decision making.
Rapidly identifying ideas and assumptions that require testing.
Absorbing key insights, advice and tips to help you build experimentation into your wider strategy and business discussions.
What outcomes can you expect from joining us?
After attending this webinar, you will have a clearer understanding of how to:
Identify what needs to be tested and apply proven methodology for doing it quickly and effectively.
Rapidly adapt approaches and make the changes required for greater success.
Make informed strategic choices to maximise successful outcomes.
Who'll be presenting this session?
Steve Hobbs is a widely respected Facilitator, Coach and Mentor, specialising in engendering behaviours that drive growth. With over two decades of experience, he's worked with individuals and teams from organisations of all sizes – from start-ups to global corporates. Steve is dedicated to helping businesses to plan and implement strategies that help them navigate uncertain and often complex environments, such as the one we now find ourselves in.
This presentation is delivered in partnership with Business Gateway Growth Hub and Asking Better Questions Ltd and is part-funded by the European Regional Development Fund. Places are limited and priority will be given to trading SMEs based in Leicester and Leicestershire.