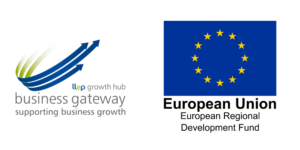 How to rebuild employee trust and morale: Learn how to rebuild trust and morale within your business during challenging times.
Did you feel a loss of connection with your team whilst you were concentrating on the crisis? If you are a business owner or line manager looking to rebuild trust, morale and engagement with your team then this webinar is not to be missed.
2 in 3 employers say maintaining employee morale is a challenge, (Society for Human Resource Management survey, 2020). Many businesses initially struggled to live their values, as some sectors went into freefall, and business owners saw their business shut shop overnight, and became temporarily paralysed with uncertainty.
It is no wonder that some employees felt left in the dark, unsure of their futures, and that trust and engagement had dwindled. 'Embedding trust into COVID-19 recovery' (Deloitte, 2020), states that trust is critical to recovery and that leaders need to demonstrate competence in doing the right things and intent by doing those things for the right reasons.
Who should attend this webinar?
This webinar is for business owners and line managers who want to consider ways they can boost morale and team engagement following a challenging time.
What will we cover?
Company culture and using your values in times of crisis
What is the psychological contract and why is it important?
Repairing values following lockdown and rebuilding trust
What is employee engagement
How can you re-engage your team and support their emotional energy
After attending this webinar, you will:
Take away 12 questions that you will be able to ask to analyse your business in terms of employee engagement
Consider whether your Company values are lived within your business
Put strategies into place to build trust with others
About the Speaker:
Annie Litchfield is a Training Consultant with over 20 years' experience of delivering and facilitating management, soft skills, HR, change management, sales and wellbeing sessions. Annie is full of energy and enthusiasm and brings that with her into all of her training sessions.
This presentation is delivered in partnership with Business Gateway Growth Hub and Loates HR Training and is part-funded by the European Regional Development Fund. Places are limited and priority will be given to trading SMEs based in Leicester and Leicestershire.