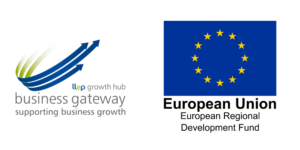 How to plan a financial strategy for you and your business: This interactive workshop will help you build a solid financial strategy for your business
This workshop is in two parts. You should attend both to achieve the most benefit.
Part 1: 4 February, 10am to 1pm: click to book
Part 2: 10 February, 10am to 1pm: book at the link
As a business owner, you set out for your business to do well financially.  After all, no one reasonably sets out to fail!  And yet, many businesses do fail, and mostly for financial reasons.  One of the best ways to ensure success is to have a goal and plan to achieve this goal. This is where have a sound financial strategy for your business can help you succeed.  It helps articulate what financial success looks like and what you are going to do to get there.  Just as importantly, your business has to work for you as the business owner, earning you a fair reward and meeting your own financial objectives.
In Part 1 we will have covered:
Your own financial goals and how this translates into the required profit form your business, and key financial metrics from your business, which you will need in order to build a strategy.
In Part 2, we will work on building a financial plan for your business from the bottom up, taking into account how your business is performing now and how you plan to achieve your financial goals.  You will be clear on the target financial metrics and outcomes for your business.  You will also do some planning around how this performance will be achieved.
Who Should Attend This Workshop?
Business owners who want to build a financial strategy for their business and to link this with their personal financial goals.  This is a highly interactive workshop, not a webinar, so participants should be prepared to engage in discussion.  To get the best outcome, participants should bring a recent profit and loss statement from their business (annual accounts are ok).  We are conscious finances can be a sensitive subject, so participants will not be required to reveal their 'numbers' to the group.
This workshop is all about building your financial strategy, so be prepared to work hard!
What will we cover?
A structured approach to define your personal financial goals (it will help if you have details about your current income and spending levels to hand for this)
Quick overview of how a Profit and Loss model works
Analysis of your current business performance (bring your recent Profit and Loss statement)
Good practice rules of taking cash out of your business
Building a financial strategy from the bottom up
Refining and staging the strategy
Detailed planning for any changes in turnover, gross margin and overhead
Action plan for how you will take your strategy forward
Q & A
What Outcomes can you expect from joining us?
Clearly defined personal financial goals
Appreciation of your current business performance metrics
A solid understanding of how to build a financial strategy
You will have designed an outline financial strategy for your business*
Identifying target financial metrics for your business
You will have done some planning on how you are going to achieve your financial goals and  what resources this will require from you
*we will cover the target financial performance; however, we will not cover financing of growth as it is outside the scope of this workshop
This is an interactive, action planning online workshop. You will leave this session with handouts and a practical action plan which can be implemented within your business. Where possible, we would like to encourage you to join this session with your video camera turned on and when instructed by the facilitator, you may un-mute your microphone to take full advantage of the interactive nature of the workshop. 
About the Speaker:
Alice Davidchack is a Chartered Management Accountant and a Business Coach.  She runs her practice from North West Leicestershire, working with business owners throughout the UK.
This presentation is delivered in partnership with Business Gateway Growth Hub and Business Engine Room and is part-funded by the European Regional Development Fund. Places are limited and priority will be given to trading SMEs based in Leicester and Leicestershire.