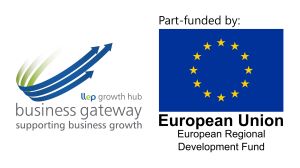 Negotiation today presents the dual challenge of achieving the tasks or results, and at the same time maintaining and building upon the relationships of the individuals within the negotiation. As deadlines get tighter and workloads increase, it is becoming increasingly difficult to rely on the same old methods. This action planning workshop covers ways to avoid frayed tempers, strained relationships, and destructive behaviour and leads both parties to win.
This session aims to provide participants with a deeper understanding of human behaviour, motivation and habits, and how to ensure that they work well together to maximise results –  developing a culture of learning, involvement, and co-operation at the negotiation table.
What's covered?
Building trust
Understanding objectives on both sides
Taking personal responsibility – being prepared
Tactics to open up options
Being organised
The six-step process
Creating a win-win environment
Developing synergy
Who should attend?
Anyone involved in negotiating with others, and who would like to negotiate more effectively by developing a climate of trust, enthusiasm, and willingness to work together to maximise results.
After attending this webinar, you will:
Identify and understand the fundamentals of building trust.
Understand the principles of negotiating to win-win.
Recognised their own role, and the role of others in the process.
Improve their communication skills.
Create the framework of a win-win environment.
This is an interactive, Action Planning Online Workshop. You will leave this session with handouts and a practical action plan which can be implemented within your business. Where possible, we would like to encourage you to join this session with your video camera turned on and when instructed by the facilitator, you may un-mute your microphone to take full advantage of the interactive nature of the workshop. For the best user experience, we recommend joining the workshop using Chrome or Firefox as your web browser.
About the speaker:
Charles Barnascone is a highly experienced trainer, sales coach and business development consultant who has worked with a large number of diverse companies delivering solutions in an innovative way and providing business development support.
This presentation is delivered in partnership with Business Gateway Growth Hub and Infinite Possibilities Ltd and is part-funded by the European Regional Development Fund. Places are limited and priority will be given to trading SMEs based in Leicester and Leicestershire.