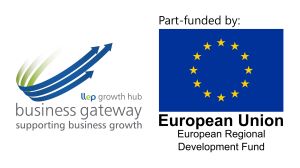 With 85% of managerial success determined by a manager's ability to communicate effectively this workshop provides insights to attendees on their own natural communication style and then delivers tools, strategies and skills to allow them to communicate more effectively.  The workshop is highly interactive allowing attendees to practice new ways of communicating in a safe environment. We then look at how communication needs to be tailored in the context of Covid-19 and a workplace where remote working is the norm.
Who should attend?
Business owners and managers, who are responsible for a team and need to hone and develop skills to become a more effective leader. This workshop is aimed at SME businesses
 What will we cover?
Communication profile (DISC)
NLP tools including match & mirroring and VAK
Persuasion strategies (push, pull and disengagement)
How to hold effective meetings
'Rhythm of communication' for attendees teams
Communication in times of high change
Tailoring communication
What outcomes can you expect from joining us?
After attending this session you'll understand how to:
An understanding of your natural communication style
How to build rapport rapidly
Your natural persuasion style
Persuasion strategies
Establishing your own 'communication' rhythm
How to communicate change effectively
How to run meetings effectively
How to tailor your communications in different situations
Agenda:
9:30am – 10:00am – Registration and Networking
10:00am – 11:15am – Seminar
11:15am – 11:30am Break
11:30am – 12:30pm – Seminar
12:30pm – 1:15pm – Lunch
1:15pm – 2:30pm – Seminar
2:30pm – 2:45pm – Break
2:45pm – 4:15pm – Seminar
4:15pm – 4:30 Finishing comments and close
Please note that lunch is not provided. You are welcome to bring your lunch with you to consume on-site or we would be happy to direct you to locations nearby where lunch can be purchased.
About the Speaker:
Stuart has over 25 years business experience at a senior level in a variety of industries both in the UK and internationally. Stuart founded High Growth, one of the most successful business coaching practices in the UK, receiving numerous awards and recognitions. He has trained over 2,000 senior directors and business owners, personally coaching over 500 of them, producing significant results and always a return on their investment. He has a unique ability to identify opportunities for improvement before developing and implementing action plans that deliver results.
This presentation is delivered in partnership with Business Gateway Growth Hub and High Growth and is part-funded by the European Regional Development Fund. Places are limited and priority will be given to trading SMEs based in Leicester and Leicestershire.
We have put new safety protocols in place to ensure we deliver our in-person events in a safe environment for you to learn and network. Before attending please read the protocols we have in place here.
Please note: This event is fully funded and FREE for you to attend.  In return, we ask for a few minutes of your time to complete an SME Enrolment form, if your business has not already done so. Only one form per business is required. Without a completed form we cannot guarantee your place on this or future Business Gateway events. Further details will be provided upon booking.