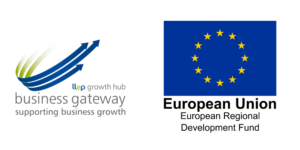 Tips and techniques to ensure you get the most out of online networking.
In the current climate, the world of online networking is more important than ever, you need to get your message across quickly and in a way that makes you memorable (for all the right reasons) and encourage people to learn more about you and your business.
In this online session, you will discover how to build rapport. Introduce yourself confidently, keep the conversation flowing, connect with people and exit online conversations with ease. And then stay in touch after the event and build a strong network of profitable contacts – easily.
This dynamic, practical webinar will teach you how to communicate your elevator pitch with ease and make it memorable for you and the people that you are engaging with.
This workshop is ideal for someone who:
Wants to improve their networking skills and have a killer elevator pitch
Interested in doing more networking but feels awkward and shy.
Holds back from introducing themselves to people.
Has to represent their firm or organisation through networking.
Attends online networking, seminars or other interactive forums
About the Speaker – Lindsey Newman-Wood
The session is run by Lindsey Newman-Wood from Passion Marketing who strives to make all her workshops engaging, fun and full of hints and tips to take away and use in your business right now.
This presentation is delivered in partnership with Business Gateway Growth Hub and Passion Marketing and is part-funded by the European Regional Development Fund. Places are limited and priority will be given to trading SMEs based in Leicester and Leicestershire.