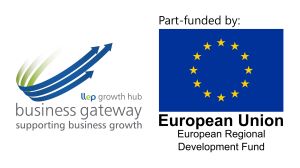 How to have courageous conversations: Exploring the approaches to having difficult conversations to help effectively manage your team
Do you run an SME, or have the responsibility for HR in one? In the current climate, are you keen to develop your ability to engage with staff and sympathetically handle often challenging but essential dialogue with them? If you are, this session will strengthen your resolve to tackle those hard-to-have discussions in the long-term interest of your business and the people in it.
Against the backdrop of the current pandemic, employers are exposed to increasing operational and financial pressures, whilst simultaneously, employees face anxiety and apprehension around their own future security.
In the coming weeks and months, loss of revenue and the eventual winding down of government support schemes will almost certainly lead to difficult conversations having to take place. Ensuring these are handled with empathy and in line with regulatory guidelines will ensure harmonious working relationships are maintained, damage to morale is minimised and costly grievance and/or disciplinary processes are mitigated.
This session will provide you with the tools needed to approach such conversations tactfully and expediently so that your business can focus on its growth.
Who should attend this session?
This session is primarily aimed at SME owners and HR professionals facing difficult discussions with their workforce in the coming weeks and months, around job stability.
What will we cover?
Identifying and reframing difficult behaviours.
Preparing for a difficult conversation.
Improving communication by honing questioning and listening skills.
Applying a framework for holding difficult conversations.
What outcomes can you expect from joining us?
You will leave this session equipped with:
The confidence to have potentially difficult conversations with your team.
The tools to promote harmonious working relationships and mitigate costly grievance and/or disciplinary processes.
About the Speaker:

Annie has experience of the full training cycle from training needs analysis to delivery and evaluation. With her knowledge and enthusiasm, she is ideally positioned to advise you on your training and development needs. More than just her CV, Annie brings vibrancy and exuberance for what she does. She is super chatty and can engage with everyone.
This presentation is delivered in partnership with Business Gateway Growth Hub and Loates HR Training and is part-funded by the European Regional Development Fund. Places are limited and priority will be given to trading SMEs based in Leicester and Leicestershire.