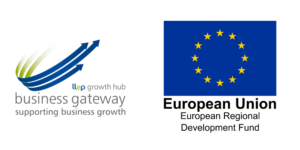 How to have courageous conversations: explore the approaches to having difficult conversations to help effectively manage your team.
One of the biggest factors in supporting the growth of a business is the courage to have conversations which need to be had. In the coming weeks and months, more difficult conversations will take place as more employers have to utilise the government coronavirus employee retention scheme. Difficult conversations come in many shapes and forms and issues that can be nipped in the bud can ensure harmonious working relationships and mitigate costly grievance and/or disciplinary processes ensuring the business can focus, on its growth.
This webinar will cover:
Identifying and re-framing difficult behaviours
How to prepare for a difficult conversation
Communication skills, questioning and listening skills
Apply a framework for holding difficult conversations and hold a conversation
Who should attend:
Businesses who want to learn how to better manage current changes. This webinar is aimed at SME businesses
About the speaker:
Annie has experience of the full training cycle from training needs analysis to delivery and evaluation. With her knowledge and enthusiasm, she is ideally positioned to advise you on your training and development needs. More than just her CV, Annie brings a vibrancy and exuberance for what she does. She is super chatty and can engage with everyone.
This presentation is delivered in partnership with Business Gateway Growth Hub and Loates HR Training and is part-funded by the European Regional Development Fund. Places are limited and priority will be given to trading SMEs based in Leicester and Leicestershire.