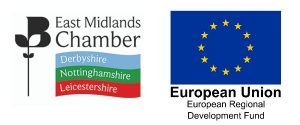 How to grow your email marketing list: learn how to capture and manage contact data
Are you keen to use email marketing to find new customers and do more business? Are you unsure if it's still a channel you can use under GDPR or it's still ethical/effective to buy email marketing lists? If you want to get the answers and discover how email marketing could benefit your business, this webinar is for you.
Email marketing is as effective as it has ever been and continues to deliver strong results when used well. As such, more and more businesses are focusing on how to build their marketing lists to create a powerful asset of engaged and loyal customers. This webinar is a great way to begin your email marketing journey and to start making it work for your business.
Who should attend this webinar?
This webinar has been designed specifically for business owners and marketers who are new to email marketing and have little or no experience of building and implementing compliant subscriber lists.
What will we cover?
Using consistent content marketing together with email marketing to grow your email marketing list by adding value to your subscribers.
Expanding your email marketing list organically by converting website visitors into subscribers and capturing email addresses in just a few easy steps, whilst remaining GDPR compliant.
Gaining new subscribers offline by compliantly capturing details when you meet new people face-to-face, on your premises, or at networking or conferencing events.
Segmenting your marketing database to ensure you hit high open and click rates and maximise your ROI.
Turning subscribers into customers by using some basic email optimisation techniques to help you turn highly engaged audiences into regularly spending customers.
What outcomes can you expect from joining us?
After attending this webinar, you will:
Understand how to capture and manage contact data effectively.
Have a clear view of what is required to build email marketing lists.
Know how to maintain contact data while remaining GDPR compliant.
Understand how to develop a long-term email marketing strategy that builds brand awareness and turns email marketing subscribers into customers.
Here's how simple it is to book your place
This webinar has limited places and priority will be given to trading SMEs based in Leicester and Leicestershire.
This webinar will be delivered via 'Go to Webinars'. To attend this fully-funded event, your organisation must be registered and verified as eligible to receive support through the Digital Growth Programme. If you're not already registered, you can do this now: http://www.ebusinessclub.biz/register
Once you are registered for the programme you can book your place on our webinars and workshops. Please note we can only accommodate one delegate per organisation.
If you have any questions, just contact your dedicated Events & Engagement Officer.
This webinar is delivered by the East Midlands Chamber's Digital Growth Programme team and is part-funded by the European Regional Development Fund, East Midlands Chamber and Leicestershire County Council.