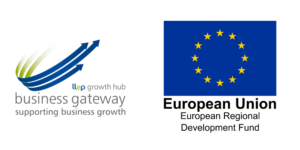 Selling virtually is now a possibility and a very practical way of selling face to face when you can't physically meet and is a logical extension of your telephone conversation
In this webinar, we will cover how to approach your calls in a way that instils confidence in you to manage the call correctly and so generate confidence in the customer to have a virtual meeting with you or a colleague. There are a few key ingredients to call success which you will learn to later put into practice so that you stay relaxed and productive with every call.
Who should attend?
Anyone who deals with prospects or customers on the telephone and wants to make generating virtual appointments and selling remotely easier and more effective.
What we will cover:
Why get the appointment
The buying cycle
Being in control of your state
Structuring the call
Powerful questions
Getting commitment
What outcomes can you expect from joining us?
After attending this webinar, you will:
Understand the communication process and how to begin a call, demonstrate a client need and lead naturally to the virtual appointment.
Be able to master effective use of questions to identify opportunities and maintain control of the telephone conversation.
About the speaker:
Charles Barnascone is a highly experienced trainer, sales coach and business development consultant who has worked with a large number of diverse companies delivering solutions in an innovative way and providing business development support.
This presentation is delivered in partnership with Business Gateway Growth Hub and Infinite Possibilities Ltd and is part-funded by the European Regional Development Fund. Places are limited and priority will be given to trading SMEs based in Leicester and Leicestershire.