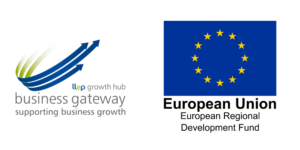 How to end the employment relationship amicably: Practical ways to part professionally
Dismissing an employee strikes dread into most employer's hearts. Easy to get wrong, with unpleasant consequences for both parties, and the spectre of litigation of unfair dismissal for the employer. This three-hour workshop considers alternative options for ending the employment relationship outside of the more traditional ways, and the skills required to navigate difficult meetings. The workshop explores how to part company with employees, in a professional and empathetic way, so the employee feels they have been treated fairly and respectfully. This interactive workshop will leave you feeling confident when considering the options of how to part company with an employee, and the skills to navigate the most difficult meetings, and put this into practice.
From termination during the probationary period; dismissing employees with less than two years' service, or on the grounds of capability and poor performance in the role, or even simply the wrong role. We explore the practicalities of how to implement this.
The workshop also outlines alternative options to ending the employment relationship, without recourse to the company disciplinary and/or capability procedure. And explores protected conversations, without prejudice discussions, and settlement agreements to mutually facilitate an employee's departure from the business.
Who should attend this webinar?
This interactive workshop is for SME business owners or anyone that manages employees who want to understand more how to bring the employment relationship to an end.
What will we cover?
Ways to spot the employment relationship is not working
What is a fair dismissal? The legal background
Parting company early in the employment relationship
Round peg in a square hole, right role, wrong person,
Understanding dips in performance and how to get it back on track
Parting company where the employee has less than two years' service
Alternative ways to end the employment relationship
Putting a plan in place and sticking to it
What outcomes can you expect from joining us?
After attending this workshop, you will:
Part company with an employee early in the employment relationship
Be able to structure a difficult conversation with an underperforming employee
Maintain momentum when the going gets tough
Initiate a protected conversation, and manage the settlement agreement process
This is an interactive, action planning online workshop. You will leave this session with handouts and a practical action plan which can be implemented within your business. Where possible, we would like to encourage you to join this session with your video camera turned on and when instructed by the facilitator, you may un-mute your microphone to take full advantage of the interactive nature of the workshop. 
Who'll be presenting this webinar?
Sarah Loates is a Chartered HR Professional with over 20 years of experience in the field. She has provided HR advice, support and leadership to a wide range of sectors and business types, from private and family-owned businesses, to significant multinationals including E.ON. Sarah has a breadth of knowledge and her areas of expertise include employee relations, employment law and talent management.
This presentation is delivered in partnership with Business Gateway Growth Hub and Loates HR Training and is part-funded by the European Regional Development Fund. Places are limited and priority will be given to trading SMEs based in Leicester and Leicestershire.