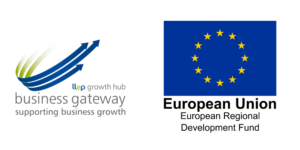 EVENT REGISTRATION IS NOW CLOSED.
How to develop a killer marketing plan for small businesses: learn how to create a marketing plan to meet your objectives
Marketing planning allows a business to bring together all the elements of marketing, to provide a clear direction and focus. This session is designed to help you write a killer marketing plan by giving you the tools and practical tips you need to build a simple but effective marketing plan to attract your audience. This is an interactive session that will help you apply the principles of marketing to your business.
The webinar will cover
What is a marketing plan
How to Identify your target market
Creating a customer profile
Setting goals & analysing your competition
What marketing channels to use to get the most impact
About the Speaker – Lindsey Newman-Wood
The session is run by Lindsey Newman-Wood from Passion Marketing who strives to make all her workshops engaging, fun and full of hints and tips to take away and use in your business right now.
This presentation is delivered in partnership with Business Gateway Growth Hub and Passion Marketing and is part-funded by the European Regional Development Fund. Places are limited and priority will be given to trading SMEs based in Leicester and Leicestershire.