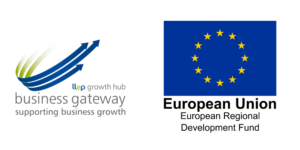 This interactive workshop will equip you with the tools needed to boost productivity within your business.
Most people appreciate that keeping themselves fit and healthy allows them to better deal with the pressures of everyday life. Yet, despite this, many people still struggle to implement what they know is good for them. If we know what is good for our wellbeing and performance, why is it so difficult for us to change our habits?
Negative habit formation often happens without you realising and can act as an obstacle to personal performance. It is therefore important to establish and reinforce habits that will influence performance in a positive way.
There is no 'one size fits all' approach to creating wellbeing. Every individual is unique, so it is important to tailor your wellbeing habits to suit you, your circumstances and the resources you have available.
Who should attend this workshop?  
This workshop is aimed at business owners and employees who want to improve their wellbeing habits and have a positive impact on their performance at work in a sustainable way. The workshop will be a combination of interactive discussions, individual and group work.
What will we cover?   
Understanding the link between wellbeing and performance to enable you can assign more meaning to taking action
Creating your own wellbeing goals and daily wellbeing habit tracker to monitor your progress
Applying neuroscience research to habit formation, performance and wellbeing to understand why change can be difficult but not impossible
Learning how to change unhelpful habits and create healthy habits by taking small simple steps
What outcomes can you expect from joining us?
After attending this workshop, you will be able to:
Manage your day to day energy levels and sustain personal effectiveness for longer
Develop wellbeing habits that are sustainable and become automatic overtime
Learn new habits that enable you to work smarter and not harder
Change unhelpful habits and create healthy habits
This is an interactive, action planning online workshop. You will leave this session with handouts and a practical action plan which can be implemented within your business. Where possible, we would like to encourage you to join this session with your video camera turned on and when instructed by the facilitator, you may un-mute your microphone to take full advantage of the interactive nature of the workshop. 
Who'll be presenting this workshop? 
Daksha has over 25 years' experience working as a senior manager, trainer and coach in public sector organisations and within a management consultancy remit delivering results. Driven by a real passion for working with people to change habits and behaviours and improve personal and team effectiveness. Daksha uses practices based on neuroscience, positive psychology and team profiling which she is accredited to use, demonstrating new ways of working. She is a licensed Neuro Change Solutions Consultant and Certified HeartMath Coach.
This presentation is delivered in partnership with Business Gateway Growth Hub and Your Mind at Work and is part-funded by the European Regional Development Fund. Places are limited and priority will be given to trading SMEs based in Leicester and Leicestershire.
Please note: This event is fully funded and FREE for you to attend.  In return, we ask for a few minutes of your time to complete an SME Enrolment form, if your business has not already done so. Only one form per business is required. Without a completed form we cannot guarantee your place on this or future Business Gateway events. Further details will be provided upon booking.