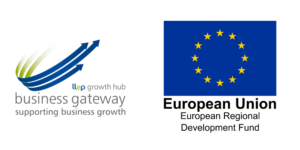 How to be effective and productive when homeworking: learn how to get the work/home balance right.
Working from home? There are some very clear benefits but there are also a few challenges. There are of course many more people working from home than before Covid. If it's something you're not used to, it will undoubtedly affect your productivity and the way you work, probably causing longer working hours and often missed breaks. This webinar helps you be most productive whilst managing your time well and still keeping the home/ work balance
Who should attend?
Anyone who is working from home particularly for the first time or more than they usually would, and anyone who would like to improve their time management productivity and work/life balance whilst working from home
What we will be covering:
Creating the right environment
Managing your own state
Scheduling your time and keeping to it
The importance of communication
Establishing routines – and breaking some
Self-discipline – maintaining the right balance
Enjoying the benefits of working from home
Agreeing and reinforcing boundaries with others
Key takeaways from the webinar:
Have some strategies to work from home more effectively
Understand how to make the most of the benefits of working from home
Know how to stay flexible and yet achieve your objectives
Which will lead to; less stress, more control, more balance.
This is an interactive, action planning online workshop. You will leave this session with handouts and a practical action plan which can be implemented within your business. Where possible, we would like to encourage you to join this session with your video camera turned on and when instructed by the facilitator, you may un-mute your microphone to take full advantage of the interactive nature of the workshop. 
About the speaker:
Charles Barnascone is a highly experienced trainer, sales coach and business development consultant who has worked with a large number of diverse companies delivering solutions in an innovative way and providing business development support.
This presentation is delivered in partnership with Business Gateway Growth Hub and Infinite Possibilities Ltd and is part-funded by the European Regional Development Fund. Places are limited and priority will be given to trading SMEs based in Leicester and Leicestershire.