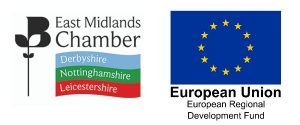 Unleash the power of Google Analytics for actionable insights to improve your website
Google Analytics is a very powerful platform to gain insight into your website visitors, how they got there and what they did. This data can be used to improve your website, helping you to retain visitors and improve their conversion rate, ultimately generating more business from your website.
By joining this two-part workshop we'll explore the main reports in Google Analytics, explaining what they mean and how to use them, as well as working through how to set it up and the options required to get the most from your data.
Who should attend this online workshop?
This workshop is for anyone who is responsible for managing a business website or for digital marketing in their company. It is aimed at beginner to intermediate users.
What will we cover?
Setting up Google Analytics including page tagging, Goals, ecommerce tracking, site search and event tracking so that you can measure conversions from sales to file downloads
How to find information that is relevant to you and how it can be used to improve the effectiveness of your website
 Understand how Google Analytics data is presented, what it means exactly, and why it's important to you
Create segments to break down the information to gain valuable insights into how to make your website more successful
Learn how to segment traffic sources such as paid adverts, email campaigns, and social media to determine which are most valuable
Understand what people are doing when they arrive on your website and use that to improve the effectiveness of your site
Examples of insights from Analytics data that lead to website improvements
What outcomes can you expect from joining us? 
After attending this workshop, you will:
Know how to utilise the most important reports in Google Analytics
Be able to check that your Analytics account is correctly set up to get the best from the options available
Understand Goals and conversion measurement, so that you can report on the true performance of your website
Have the tools to ensure the reporting accuracy for traffic sources such as email marketing and social media advertising
This is an interactive, action planning online workshop. You will leave this session with handouts and a practical action plan which can be implemented within your business. Where possible, we would like to encourage you to join this session with your video camera turned on and when instructed by the facilitator, you may un-mute your microphone to take full advantage of the interactive nature of the workshop. For the best user experience, we recommend joining the workshop using Chrome or Firefox as your web browser.
Here's how simple it is to book your place
This online workshop has limited places and priority will be given to those businesses who have accessed less than 12 hours of support through the programme and they are trading SMEs based in Leicester and Leicestershire.
This two-part workshop will be delivered via 'Go To Training'. Part one will be delivered on 8 July 2021 and Part two will be delivered on 15 July 2021.
To attend this fully-funded event, your organisation must be registered and verified as eligible to receive support through the Digital Growth Programme. If you're not already registered, you can do this now: http://www.ebusinessclub.biz/register

Once you are registered onto the programme you can book your place onto our webinars and workshops. Please note we can only accommodate one delegate per organisation on this webinar.
To register for a place all you need to do is complete our booking form. It's quick and easy and if you have any questions, just contact your dedicated Events & Engagement Officer.
This webinar is delivered by the East Midlands Chamber's Digital Growth Programme team and is part-funded by the European Regional Development Fund, East Midlands Chamber and Leicestershire County Council.