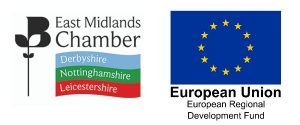 Are you a business owner or marketer who's responsible for your organisation's visual online content? Would you like to learn how to harness the power of video to promote your business? If you would, this webinar is the perfect way to get started.
Life is fast-paced for most of us. Marketing content is constant and often overwhelming, leaving audiences with limited attention capacity to decode complex messages from businesses. Speed and impact of content delivery is everything and video is a great way to stop audiences in their tracks, capture their imagination and rapidly engage to drive them towards action. In fact, 80% of video marketers say it's directly helped them to increase sales.
In this webinar, we'll discuss the benefits of using video in your organisation's digital marketing mix and show you how to start coming up with ideas for creating impactful videos, even on a modest budget.
Who should attend this webinar?
This webinar would be valuable for individuals of all skill levels, who are already using or thinking of using social media as part of their organisation's marketing mix and promotional activity.
What will we cover?
Understanding the benefits of video and why it should be an important part of your marketing strategy.
Recognising the areas/platforms that are ideal for video content.
Learning how you can use video to engage viewers
Providing ideas to help you create impactful videos, with minimal equipment or budget.
What outcomes can you expect from joining us?
After attending this webinar, you will have:
A much deeper understanding of the value of video and why it's now such an important marketing tool.
The knowledge and tools to generate ideas and strategies to help you successfully start your video marketing journey.
Here's how simple it is to book your place
This webinar has limited places and priority will be given to trading SMEs based in Leicester and Leicestershire.
This webinar will be delivered via 'Go to Webinars'. To attend this fully-funded event, your organisation must be registered and verified as eligible to receive support through the Digital Growth Programme. If you're not already registered, you can do this now: http://www.ebusinessclub.biz/register
Once you are registered for the programme you can book your place on our webinars and workshops. Please note we can only accommodate one delegate per organisation.
If you have any questions, just contact your dedicated Events & Engagement Officer.
This webinar is delivered by the East Midlands Chamber's Digital Growth Programme team and is part-funded by the European Regional Development Fund, East Midlands Chamber and Leicestershire County Council.