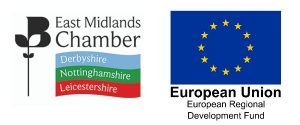 Getting started with telling your business story through imagery: learn tips and tricks to bring your content to life through images.
With so much information available to them, customers are already 70% of the way through the buying journey before they even reach out to a business that can provide a product or service.
With so much choice, your customers are considering not just WHAT to buy but from WHOM? How do you ensure that your business is the one they choose?
In this workshop, we'll show why telling the story of your business, in many different ways, will demonstrate why you're a great fit for your potential customers and why that will make them feel more connected to your company.
Who should attend this online workshop?
Anyone using or considering using social media, websites, blogging or video to increase their own visibility online, or increase the brand awareness of their company.
What will we cover?
Why customers are looking at how a business operates, what their ethics are and whether they want to be associated with them
Why price isn't the only decision
How social media provides an avenue for you to convey your best business self and give customers the confidence they're looking for
The specific features available in social media that allows you to tell your story
How to tell your story that connects with the customer
Hints and tips to get it right and things to avoid!
What outcomes can you expect from joining us?
After attending this workshop, you will:
Understand the importance of storytelling within a business marketing strategy
Have a plan for which methods to use, and which platforms to publish your story on
Have a content strategy to tell your story
Understand how to engage further with comments made on your story
Understand how to use analytics to see what is working and what is not
This is an interactive, action planning online workshop. You will leave this session with handouts and a practical action plan which can be implemented within your business. Where possible, we would like to encourage you to join this session with your video camera turned on and when instructed by the facilitator, you may un-mute your microphone to take full advantage of the interactive nature of the workshop. For the best user experience, we recommend joining the workshop using Chrome or Firefox as your web browser.
Here's how simple it is to book your place
This online workshop has limited places and priority will be given to those businesses who have accessed less than 12 hours of support through the programme and are trading SMEs based in Leicester and Leicestershire.
This workshop will be delivered via 'Go To Training'. To attend this fully-funded event, your organisation must be registered and verified as eligible to receive support through the Digital Growth Programme. If you're not already registered, you can do this now: http://www.ebusinessclub.biz/register

Once you are registered for the programme you can book your place on our webinars and workshops. Please note we can only accommodate one delegate per organisation on this webinar.
To register for a place all you need to do is complete our booking form. It's quick and easy and if you have any questions, just contact your dedicated Events & Engagement Officer.
This webinar is delivered by the East Midlands Chamber's Digital Growth Programme team and is part-funded by the European Regional Development Fund, East Midlands Chamber and Leicestershire County Council.