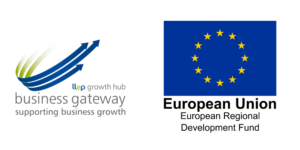 Explore two clear approaches that businesses can utilise in strategy and planning.
This interactive seminar will explore two clear approaches that businesses can consider around strategy and planning and provide insights into how to apply them. The classic way of starting or growing a business involves writing a business plan. That may still be appropriate.
'Why the Lean Start-up Changes Everything' wrote Steve Blank in May 2013 in the Harvard Business Review. The insights gained from watching start-ups use the lean approach has filtered into other organisations that are intent on growth or transformation.
The lean approach has grown into a simple and accessible set of principles and tools that can inform strategy and achieve results in a fraction of the time of the classic approach with less risk and with better results, in certain circumstances.
This seminar will provoke participants to consider the options they have to develop their strategic thinking. Participants will, for instance
Consider classic business planning approaches
Explore lean start-up thinking and the principles, tools, and techniques that support it and how these apply to an existing business
Explore the implications of the different approaches
Consider actions around their own strategy
About the Speaker:
Steve Hobbs will help you make sense of your challenges around leadership, strategy and change; he will help you be creative and innovative in your response to new opportunities.  Steve works on the behaviours that get things done, whatever the context, and will share new methods, tools and approaches that you can apply in your business and with your people immediately. As a facilitator, coach and mentor, Steve has worked with individuals and teams from organisations of all sizes – from start-ups to global corporates – supporting them to plan and implement, taking account of the volatile, uncertain, complex and ambiguous environment we now find ourselves in.
This presentation is delivered in partnership with Business Gateway Growth Hub and Asking Better Questions Ltd and is part-funded by the European Regional Development Fund. Places are limited and priority will be given to trading SMEs based in Leicester and Leicestershire.