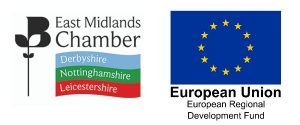 Do you use social media platforms to promote your products and services? Would you like to learn how to improve efficiency and the results you achieve? If you would, this webinar will provide you with the knowledge and tools to get started.
Social media is a great way to increase awareness of your business, engage with your audience and drive up sales. The greatest challenge is managing set-up, scheduling posts and creating effective content – often across several platforms simultaneously.
In this webinar, we'll take you through a multitude of tools that are readily available to help you manage your social media activity more efficiently, evaluate what's working and ultimately, achieve better results.
Who should attend this webinar?
This webinar would be valuable to individuals of all skill levels, who are already using or thinking of using social media as part of their organisation's marketing mix and promotional activity.

What will we cover?
Enhancing your social media and the benefits of the tools available.
Understanding budget constraints and how that affects your selection of a tool.
Using key tools to schedule social media posts.
Utilising image creation tools.
Harnessing video creation tools.
Understanding content aggregation services.
Measuring results using analytic tools.
What outcomes can you expect from joining us?
You will leave this webinar with a clearer understanding of:
The variety of tools available and the relative business benefits they bring.
The costs associated with key tools and the potential ROI they could deliver.
Here's how simple it is to book your place
This online webinar has limited places and priority will be given to those businesses who have accessed less than 12 hours of support through the programme and they are trading SMEs based in Leicester and Leicestershire.
This webinar will be delivered via 'Go to Webinars'. To attend this fully-funded event, your organisation must be registered and verified as eligible to receive support through the Digital Growth Programme. If you're not already registered, you can do this now: http://www.ebusinessclub.biz/register
Once you are registered onto the programme you can book your place onto our webinars and workshops. Please note we can only accommodate one delegate per organisation.
If you have any questions, just contact your dedicated Events & Engagement Officer.
This webinar is delivered by the East Midlands Chamber's Digital Growth Programme team and is part-funded by the European Regional Development Fund, East Midlands Chamber and Leicestershire County Council.