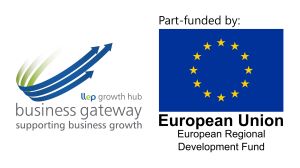 Recruitment – get it right and it's wonderful, get it wrong and it's painful. As we move out of the pandemic recruiting the person and not a person has never been more critical for your small business.
However, according to recent research more than half (57%) of organisations have vacancies that are hard to fill, with 56% of businesses in the private sector reporting recruitment difficulties. (CIPD, 2021)
This 3-hour action planning workshop explores the legal pitfalls for employers to navigate, then rapidly moves on to share best practices to mitigate these and support SMEs in providing a gold standard 'candidate experience'.
We explore the most effective ways for your business to attract a diverse pool of candidates. We'll also look at how businesses build an 'employer brand' to achieve this. We then consider selection methods and the huge range of selection tools that you can use to reduce the time you take to hire and fill that vacancy.
This is a highly interactive workshop so expect lots of discussion and sharing of best practice ideas, as we bring a whole new light to recruiting and selecting in the 21st Century.
Who should attend this workshop?
This interactive workshop is for SME business owners, line managers, HR professionals or indeed anyone that wishes to attract and recruit top talent.
What will we cover?
Recruit within the law and minimise discrimination claims
Recruitment – common myths and misconceptions
How to attract the person and not a person
How to successfully shortlist
Fairly and objectively assess candidates against values and behaviours
Best practice interview skills
Killer questions to ask candidates and uncover what is important to them
What outcomes can you expect from joining us?
After attending this workshop, you will be able to:
Understand how to draft legally compliant recruitment materials that also attract top talent
Choose attraction tools to use back in your business
Select the best candidates that fit your culture and values
Produce a plan of action to support your next recruitment campaign
Who'll be presenting this webinar?
Annie Litchfield is a Training Consultant with over 20 years' experience of delivering and facilitating management, soft skills, HR, change management, sales, and wellbeing sessions. Annie is full of energy and enthusiasm and brings that with her into all her training sessions.
This presentation is delivered in partnership with Business Gateway Growth Hub and Loates HR Training and is part-funded by the European Regional Development Fund. Places are limited and priority will be given to trading SMEs based in Leicester and Leicestershire.
Please note: This event is fully funded and FREE for you to attend.  In return, we ask for a few minutes of your time to complete an SME Enrolment form, if your business has not already done so. Only one form per business is required. Without a completed form we cannot guarantee your place on this or future Business Gateway events. Further details will be provided upon booking.