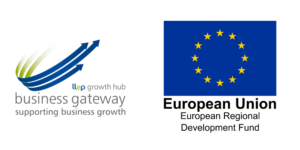 Getting started with pricing: learn why pricing is so important and the key pricing concepts you can implement in your business.
Pricing has always been more art than science.  In this webinar, we will cover key pricing concepts, ranging from maths to psychology.  We will explore the difference between margin and mark-up, look at various ways to set a price and a model to check the impact of different pricing decisions on the business model.
About the speaker:
Alice Davidchack is a Chartered Management Accountant and a Business Coach.  She runs her practice from North West Leicestershire, working with business owners throughout the UK
This presentation is delivered in partnership with Business Gateway Growth Hub and Business Engine Room and is part-funded by the European Regional Development Fund. Places are limited and priority will be given to trading SMEs based in Leicester and Leicestershire.