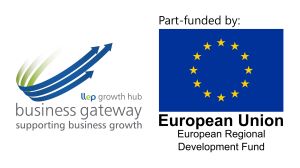 Getting started with pricing: Learning why pricing is so important and the key pricing concepts you can implement in your business
Do you run an SME, or have the responsibility for managing the finance in one? Are you keen to harness techniques for ensuring you're charging enough, whilst avoiding pricing yourself out of the market? If you are, this session is a must for your diary.
It stands to reason if prices are pitched too high, products and services won't sell, go in too low and you might barely cover your out-costs. It's clear then that finding that 'sweet spot' in pricing, both maximises profit and sustains demand for pretty much every business, elemental in securing commercial success.
In this session, we will cover key pricing concepts and models – ranging from those driven by pure maths to those informed by psychology and human behaviour. We will also explore the difference between margin and mark-up, the various ways to set a price and a model for evaluating the impact that different pricing decisions might have on your business.
Who should attend this session?
This session is primarily aimed at SMEs and is ideal for owners and finance managers who are responsible for making strategic pricing decisions and would like to acquire the tools needed to choose the right pricing strategy for their business.
What will we cover?
Exploring the mechanics of pricing, including concepts of variable and fixed costs and how they relate to the prices being charged.
Understanding the difference between gross margin and mark-up and how to calculate them.
Looking at 'break-even' and understanding why it's important to know what it is for your business.
Summarising seven key pricing strategies, their uses and the pros and cons of adopting them.
Providing you with pricing psychology top tips.
Choosing the right pricing strategy.
Assessing the financial impact of pricing decisions.
Looking at a case study focusing on a local business and the outcome of their pricing decisions.
What outcomes can you expect from joining us?
You will leave this session equipped with:
A heightened understanding of the key pricing concepts.
A clear understanding of how to set prices to maximise returns.
A range of tools to help you decide on the best pricing strategy for your business.
Who'll be presenting this session?
This business-essential session is presented by Alice Davidchack, an experienced Chartered Management Accountant and a Business Coach.  She works with business owners throughout the UK, helping them to develop robust financial strategies and create business models that work. Alice coaches on all aspects of business finance planning and accounting, including cash flow management, budgeting and forecasting.
This presentation is delivered in partnership with Business Gateway Growth Hub and Business Engine Room and is part-funded by the European Regional Development Fund. Places are limited and priority will be given to trading SMEs based in Leicester and Leicestershire.
Please note: This event is fully funded and FREE for you to attend.  In return, we ask for a few minutes of your time to complete an SME Enrolment form, if your business has not already done so. Only one form per business is required. Without a completed form we cannot guarantee your place on this or future Business Gateway events. Further details will be provided upon booking.