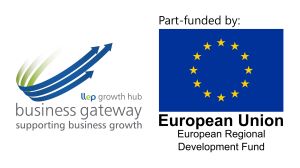 Getting started with Preparing a Business Case for Funding: learn how to increase the chances for your project getting funded
Are you thinking of getting external funding for your business?  Do you have a great idea or ambition for growth and need some help in articulating this in financial terms?  Too many applications get rejected for the lack of preparation and planning.  Learn how to increase your chances of getting the funding you need to grow your business.
The idea of creating a financial business case can be intimidating.  During this interactive workshop, we will look at the fundamentals of a business case and take the participants through a range of exercises to help them articulate a sound business case.
Who Should Attend?
Business owners who are interested in obtaining funding to grow their business and/or articulate the financial business case for their company.  This is a highly interactive workshop, not a webinar, so participants should be prepared to engage in discussion and keep their cameras on.  There will be no requirement to disclose any sensitive financial information and the rules of confidentiality will apply.
What will we cover?
What 'growth' means for you and your business
What makes a good business case
Nuts and bolds of a business case – start creating your own
What information funders are looking for and why
Preparing a cash flow forecast
Financial evaluation of a project
Deciding on the amount of funding needed
Q & A
What Outcomes can you expect from joining us?
Clarify your own business growth objectives
Understand the elements of a business case
Complete an outline business case for your project
This is an interactive, action planning online workshop. You will leave this session with handouts and a practical action plan which can be implemented within your business. Where possible, we would like to encourage you to join this session with your video camera turned on and when instructed by the facilitator, you may un-mute your microphone to take full advantage of the interactive nature of the workshop. 
Who'll be presenting this session?
This business-essential session is presented by Alice Davidchack, an experienced Chartered Management Accountant and a Business Coach.  She works with business owners throughout the UK, helping them to develop robust financial strategies and create business models that work. Alice coaches on all aspects of business finance planning and accounting, including cash flow management, budgeting and forecasting.
This presentation is delivered in partnership with Business Gateway Growth Hub and Business Engine Room and is part-funded by the European Regional Development Fund. Places are limited and priority will be given to trading SMEs based in Leicester and Leicestershire.